Contacts:
2220 California Street, Denver, CO 80205 ()
Found a typo? Select text and press
Ctrl+Enter
.
At the same location
Really impressed by this place!!

First, I really appreciate that they have a bar and food on site. So show up early, have a drink, grab some food. We had a variety of apps and some beer.

Ok then we did Under Pressure. This is one of their hardest rooms and we didn't make it out; bring a strong team if you're going to get this one. We have been to several different companies around town and this was one of the best. Two things we really appreciated the most:

The room/tasks were well built and clean. There is nothing worse than a run-down room with crapped out locks or letters that have been rubbed off. This room had very good locks and tasks. So you knew that when a lock wasn't opening it was your fault, not just a bad product.

Also, the tasks were very creative. Some more than others but we really liked a handful of the tasks. They were hard but still felt solvable. Sometimes you finish a room and realize you NEVER would have solved that. That's disappointing. This place didn't feel like that. The puzzles were certainly tough but with good communication and thinking we're all very doable.

Overall this was a high-quality place with well thought out tasks. And they even have beer and food too! Thanks!

Vince P.
Read all reviews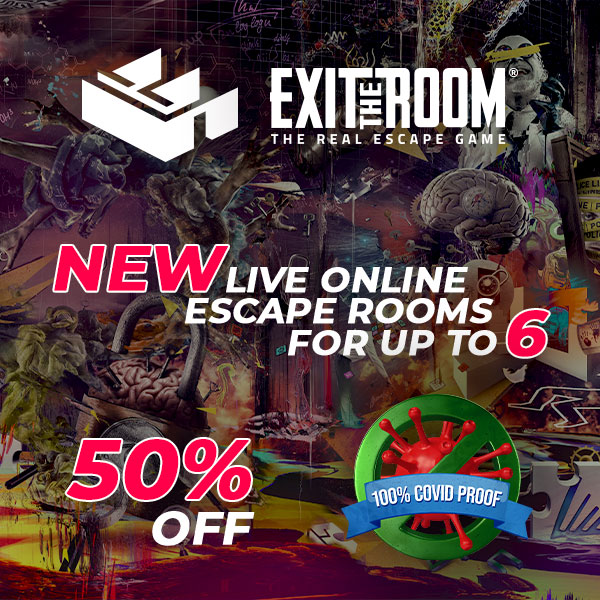 Description:
The year is 1944: the height of World War II. Onboard the Steel Shark, deep in the North Atlantic Ocean, your team is on a mission to spy on the German Battle Cruiser, Scheer. Suddenly, sabotaged by German agents, the submarine goes into emergency mode and only 60 minutes of reserve oxygen remains! You and the crew must act quickly so you can stay alive and continue your mission!