Contacts:
2710 W Bell Road, Suite 1200, Phoenix, AZ 85053 ()
Bell Canyon Pavilions
Found a typo? Select text and press
Ctrl+Enter
.
At the same location
Our group of 6 did the Wicked Witch (Oz) room. This was our first time at Eludesions and we had heard that in Arizona, they probably average the largest sized rooms. It didn't disappoint! The design, props, decoration, and interactive puzzles we're very fun, tricky, and unique. We were definitely helped by our game master, as we got stuck in a couple parts, which after receiving a clue, it all made sense. So if you're used to letter locks and combo locks, you'll be challenged in this room. I would definitely recommend this room! The staff were very laid back and fun.

Also, I spoke with a female staff member over the phone regarding a question I had, and she was very helpful in helping me find an answer. Then to my surprise, Bob the owner, calls me back regarding this question, and clarified the answer. He's definitely someone who's business I would like to support. Very generous gentleman, and I appreciate his customer service and business acumen. Our group will definitely come back to try all of the rooms at Eludesions (we learned it's pronounced like "illusions").

Phillip T
Read all reviews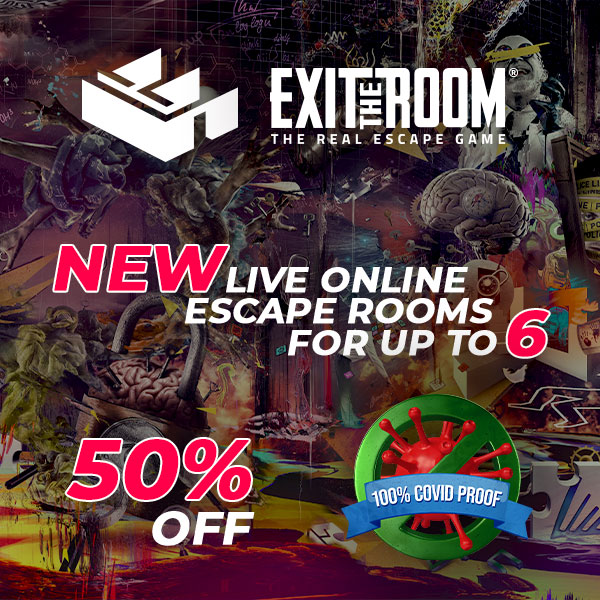 Description:
You find yourself at the entrance to the haunted forest; trapped in a world of black and white. The Wicked Witch has stolen all of the gifts the Great and Powerful Oz bestows upon Dorothy and her friends. As citizens of Oz, you embark on a mission to find the stolen items. You must succeed before the hourglass runs empty or the witch will trap Dorothy in Oz forever!

Are you wise enough to recover the gifts and return them to the land of color before Dorothy arrives in Oz?



Details:
Formerly Wicked Witch's Castle